Europe
Istanbul deep concern of the last orthodox christians after the conversion of hagia Sophia
Some of the faithful are signed in the church of St. Dmitry on the island of Buyukada, off Istanbul. In the morning of summer, the bitterness is palpable. Two days earlier, the decision came : the hagia Sophia will once again become a mosque. " When I saw it on tv, I cried "slips Vithleem Magoula. A 81 years old, she is one of the last Greek orthodox of Istanbul, or " Rums ", that is to say, " Romans ", as it is known to the Turks in reference to the roman Empire of the East.
It remains today only a handful of Rums, especially older, relics of a presence Greek for centuries. Of 160 000 people at the beginning of the XXe century, the Greeks of Istanbul had fallen to 2 000 members, under the effect of nationalism in the Turkish-muslim and persecution that he has trained.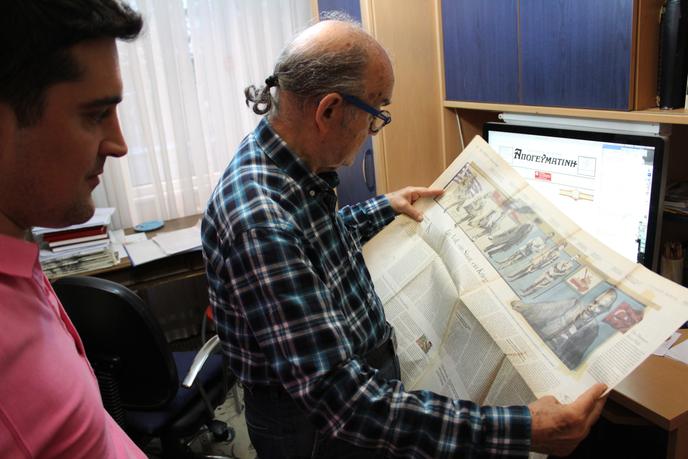 "We are an endangered species, cowardly, Minas Vasiliadis, 37 years, editor-in-chief ofApoyevmatini, the last daily Greek printed in Istanbul. When our readers open the newspaper, the first thing they look at is the obituaries. And death, there is much more than just baptisms. " According to the ancients, Apoyevmatini, which was founded in 1925, knew at the time of a traffic flow superior to the whole of the Turkish press. To this day, it is not in excess of 600 prints.
If the Greeks of Istanbul were exempted from the population exchange of greco-Turkish relations, 1923, put in place by the treaty of Lausanne, there are those, however, have suffered severe persecution in the decades that followed the foundation of the Turkish Republic in the same year. Thus, in 1942, the non-muslim minorities of Turkey have been subjected to heavy taxes. He had to sell everything, under penalty of know about the camp of forced labour. " My grandfather was ruined. We had nothing ", remembers Vithleem Magoula.
Fateful past
In 1955, in a context of identity crises in Cyprus, a rumor relayed by the Turkish press claims that the Greeks had bombed the house where the founder of the Turkish Republic, Mustafa Kemal Ataturk, in Thessaloniki. A pogrom down on the Rums, as well as jews and Armenians. Balance sheet : a fortnight of the dead, a thousand homes and more than 4,000 shops vandalized.
In 1964, 10 000 passport holders greeks are forced to leave the country, the Turkish State confiscated the passage the whole of their property. As a result, the inevitable exodus of the Greeks of Istanbul. Most went to Greece, others in Australia or Canada. Eleni Kostandinidis, an elegant lady of 80 years old, is the only one of his family to be remained. " I had nine brothers and sisters, they are all political parties in Greece ", she laments.
You still 70.7% of this article to read. The suite is restricted to subscribers.